/* here and below: img ... data-normal=gameicon1 replaced w src=gameicon1 */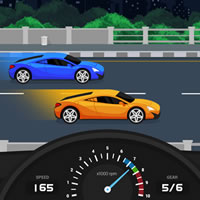 Drag Racing 2
Play Drag Racing in single-player or 2-player-mode. Drag Racing is a free mobile game.
Ladies and Gentlemen, start your engines! Drag Racing is the most addictive, nitro fuelled racing game for your mobile device. Think racing in a straight line is easy? Find the right balance between power and grip while staying in your class. Tune your car and accelerate your way to victory, go deeper, adjust gear ratios to shave off precious milliseconds through 10 levels of cars and race categories.
Go head-to-head against your friends or random racers, beat them while driving their own cars, or race against 9 players at once in real-time competitions. Join a team to exchange tunes, discuss strategy and share your achievements.